by Lorraine Leo, Technology Teacher, Newton, Massachusetts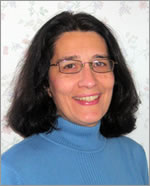 Rich entered the Vendée Globe race in part for the challenge of the race, but mainly for the opportunity to create an education program designed to excite and engage students and families. As Rich says, "Once you've hooked kids with excitement, you can feed them whatever content you want—math, science, geography, teamwork, goal-setting, and more."
Was his education program a success? YES! Rich wrote articles, maintained a ship's log, called in audio podcasts via satellite, and answered questions throughout his voyage. With help from his shore team, he also published a weekly print series that has appeared in many national, regional and local newspapers. Rich did this all while sailing Great American
III in severe weather conditions, on dangerously high seas, in the heat and cold, and over the course of more than 25,000 nautical miles.
Rich was followed online by thousands of teachers and students from around the world. To date, he has received a great deal of positive feedback and support from his followers. These point to the success of the education program. Now we wait for Rich to cross the finish line and complete the Vendée Globe. Thank you Skipper Rich Wilson for your inspiration and perseverance.
On behalf of all, we salute you!